Welcome to the Ruin of the Reckless Wiki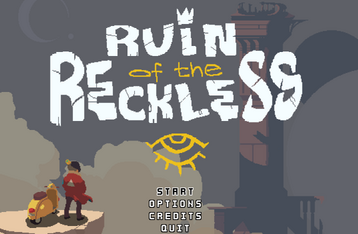 Ruin of the Reckless is a 2D retro-styled, fast-paced roguelike brawler focusing on melee combat. With light progression elements and a challenging difficulty curve, players can choose
Stargrove
or
Stella
to fight their way through a mysterious randomly generated tower, home to the most reckless of spirits. Explore the nuances of  twin stick brawler gameplay, experiment with your attacks, and unleash screen clearing spells that obliterate your opponents. Ruin of the Reckless is a highly replayable and  challenging game where the more you risk, the more you gain – if you survive…
This wiki is edited by players, for players, and we could always use more info! Everything related to Ruin of the Reckless you can find here and if it's not here you can always add it!
If you're new to Ruin of the Reckless, we recommend you start by reading our New Player Guide.
Latest activity
Photos and videos are a great way to add visuals to your wiki. Find videos about your topic by exploring Fandom's Video Library.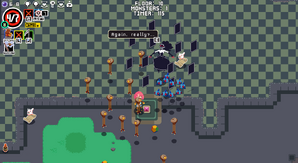 Community content is available under
CC-BY-SA
unless otherwise noted.